While you wait, we offer the following amenities so your visit can be as comfortable as possible:
Free WiFi
Comfortable lobby with access to outlets to charge electronic devices.
Complimentary coffee and light snacks are available, as well as a vending area.
You can expect updates when surgery begins and ends, and every hour in between.
The surgeon will speak with you immediately following surgery.
You will be taken to see your loved one after they are resting comfortably.
We prefer that you do not leave the building during surgery. It's okay to do so after speaking to the surgeon, and your loved one is in recovery.
Hotels Near Mayfield Surgery Center
For patients traveling to Cincinnati for treatment, we have included information on nearby hotels with reduced "caring" rates.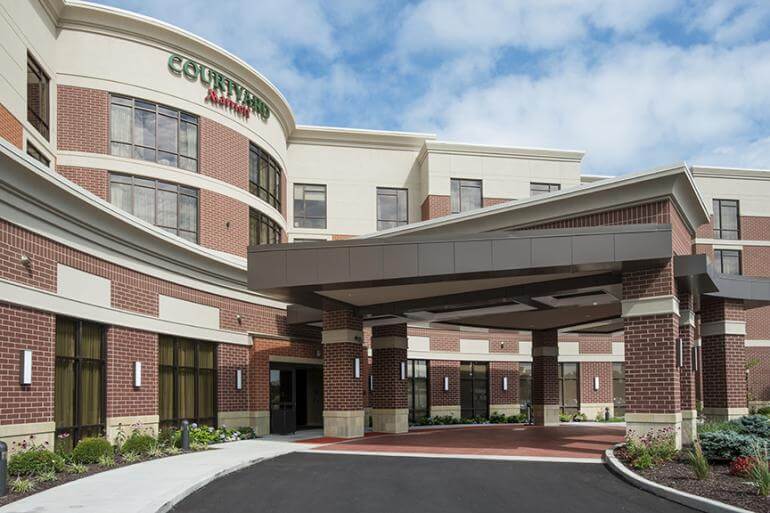 Courtyard Marriott Cincinnati Midtown/Rookwood
3813 Edwards Road
Cincinnati, OH 45209
Rates: $154/night (plus tax) Mayfield Clinic rate
Amenities: Near the Spine Surgery Center. Free parking. No shuttle.
Valet parking only: $8/night
SpringHill Suites by Marriott- Cincinnati Midtown
610 Eden Park Drive
Cincinnati, OH 45209
Rates: $139/night (plus tax) caring rate
Amenities: Near UC Medical Center, Christ Hospital and Good Samaritan Hospital. Parking $8/night. No shuttle. Caring rate includes hot breakfast.