Physical Medicine & Rehabilitation
Easing your pain, so you can get back to your activities quickly.

Deprecated: _register_controls is deprecated since version 3.1.0! Use Elementor\Controls_Stack::register_controls() instead. in /home/mayfieldspinesurgerycenter/public_html/wp-includes/functions.php on line 5323

Helping you heal without surgery
When people think of Mayfield, the first word that comes to mind is likely surgery. But 80% of our spine patients improve without surgery. That's because we take a conservative approach, doing everything possible to help you heal without surgery. To do this, we work closely with our physical medicine & rehabilitation (PM&R) doctors, also known as physiatrists. These doctors are experts at diagnosing and treating acute or chronic back and neck pain. They help determine where your pain is coming from, and they help you achieve optimal function and quality of life through non-surgical pain reduction.
Mayfield Spine Center's Pain Experts
Physical Medicine & Rehabilitation doctors offer a variety of treatments. These range from non-invasive (physical therapy, massage, exercise, braces) to minimally invasive interventions for pain (such as steroid injections, nerve blocks and ablations, and spinal cord stimulation). If conservative care does not resolve the problem, your PM&R physician transitions your care to a Mayfield surgeon so you can discuss further treatment options.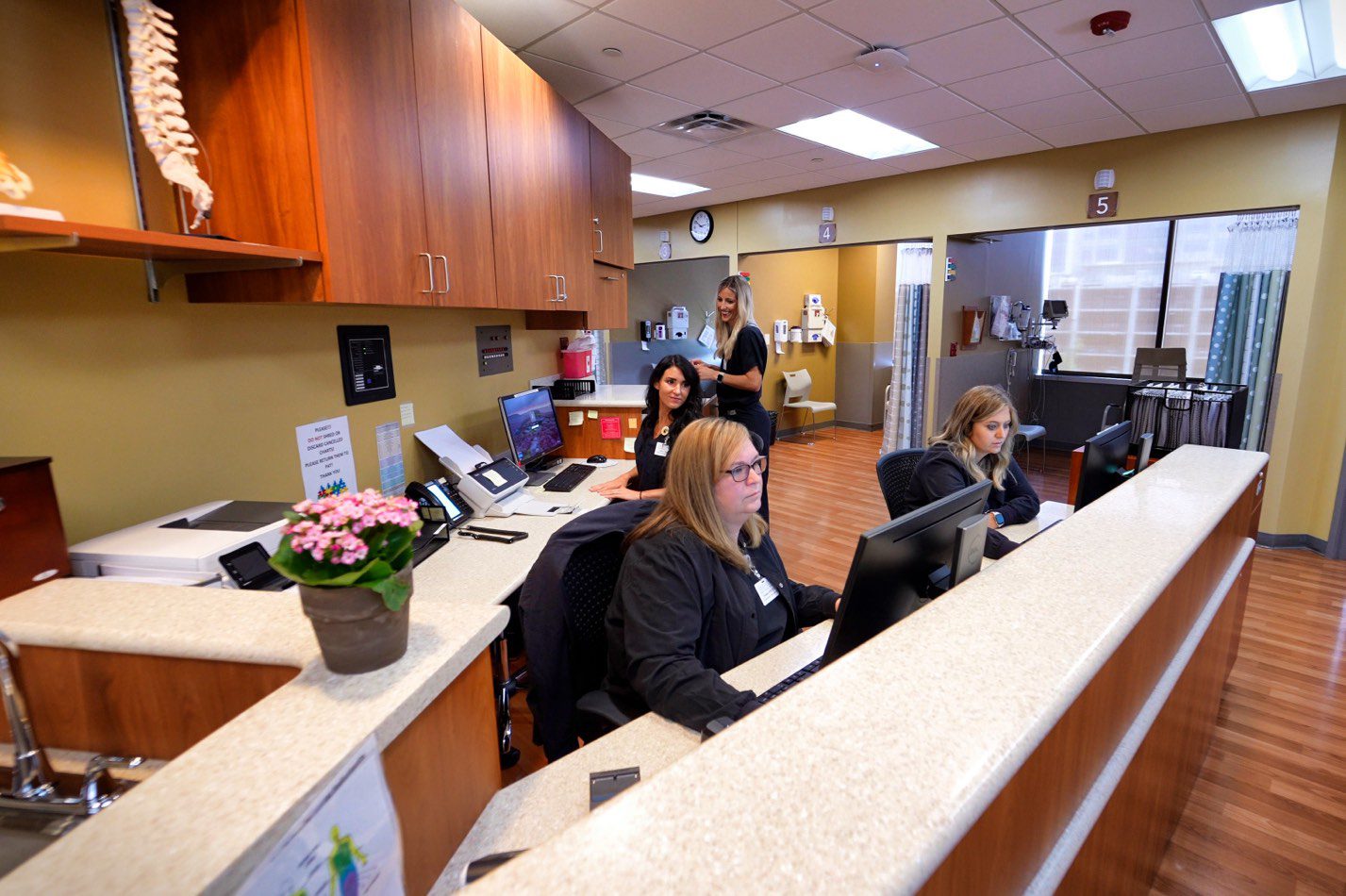 Physical Medicine &
Rehabilitation Services
Learn more about the minimally-invasive and non-invasive treatments and procedures we offer.
Epidural Steroid Injections
Facet Injections
Nerve Block Injections
Sacroiliac (SI) Joint Injections
Joint Injections
Trigger Point Injections
Radiofrequency Ablation (Rhizotomy)
Spinal Cord Stimulation
Interventional Pain Management
Physical Therapy